Welcome to my webpage!
Please make yourself at home.

My name is Fennel.. Weena.. Serena.. whatever you know me by!

This is my little interweb hut.
I come from a distant world populated primarily by rodent-rabbit hybrids. I still struggle to adapt to human civilization, so please bear with me.


I am constantly seeking to satisfy my hunger for all that is moe, cute, and colorful in this world.


I am a stout believer in the religion of chibi-ness. My heart has always remained most partial to small creatures, and I am more emotionally attached to them than most people.


I am timid to most humans but can grow to be lively and affectionate, even quite rambunctious. I run off of fruit juice. I am retarded.
Interests
Through my years on Earth I have garnered an attachment to many different fantasy worlds.
Franchises, shows, and games that are dear to me..
Pokemon
PriPara
My Little Pony
Digimon
HotWheels
Animal Crossing
Kirby
Sonic
Hunter x Hunter
Precure
Jojo's Bizzare Adventure
OK-KO!
Jewelpet
Transformers
Mario
Dota 2
I've had a lifelong fascination with biology and geography and often study them in my free time.

I'm often out and about in nature, exploring for specific wildlife or foraging.
Cool Websites!
SRB2Kart - A gorgeous and exhilarating retro-styled kart game with endless amounts of soul and work poured into it. The custom character roster exceeds into the thousands, expanding into most franchises that you can think of. Free and runs fine even on a potato!

Wanikani - The most useful online Japanese learning tool I've come across. If your attention span is as short as mine and you can't commit yourself to the task of reading a giant textbook, or you don't want to pay for a class, this is for you! The site regulates you by giving you kanji and vocabulary reviews based on your activity and which words you are better/worse at. The first few levels are free, then a subscription is required for the remaining ~57 levels at $9 USD a month. If you want to focus on grammar rather than kanji and vocab, Bunpro works very similarly.

Pokedex.NET - A pokemon fansite from the gen 3 to 4 era. Contains strategy guides and information on the games from that period, but most notably is home to a number of boards full of pokemon oekaki drawings.

Global PokedeX Plus - A browser game where you can raise pokemon from eggs all the way up to their full evolution through warming and berry feeding. You can help your friends raise theirs too! Fill your pokedex, embark on task-filled quests, trade user-made items, and of course battle with other users.

Video Game Music Archive - An expansive archive dedicated to MIDI remixes of video game music.

Trace.moe - Have a random screencap of anime that you don't know the name of? Feed it into here! You'll be provided with the name, general info, the episode number, and the timestamps for the screenshot in question with a gif provided.

Saucenao - Similar to trace.moe, but for fanart instead.

Psypets - A cute virtual pet browser game, with more of a focus on talents and projects. Does not punish you if you are unable to get on even for weeks at a time.

DeepL - A translation service that is way more reliable than anything google puts out.

Mapcrunch - Get completely randomized streetview locations of anywhere in the world. Contains search specifications and a gallery section where a "View of the day" is featured.

Ham-Chat Dictionary - Learn to speak like a hamster.

sakugabooru - Search for bouts of gorgeous animation contained into mp4s for your favorite anime.

Wikitravel - A wiki dedicated to in-depth travel information for every country in the world, even narrowed down to some towns and regions. Look up your own area!

Pixel-me - Turn any image you want into pixel art!

AI Dungeon - Embark fantastical adventures with AI, or alternatively feed it garbage and make it say ridiculous things.

Pkmncards - A database of Pokemon card art with multiple filters to narrow down your search.

Geocaching - Go on scavenging adventures in your local area to find hidden containers with tradeable trinkets.

PKMNCollectors - A blog for dedicated to collectors of cool and diverse types of pokemon merch.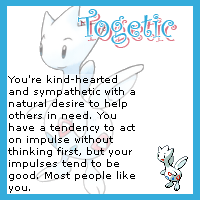 I love to make new friends, feel free to message me if we are mutuals. 20+ only please.


I do not, and will never, condone harassment or policing.

My Twitter ᕯ My Tumblr ᕯ My fanfics (18+) ᕯ My art ᕯ My Instagram (plush photography) ᕯ My MAL